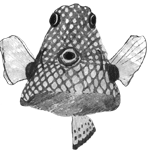 Suggested Uses
These video DVDs are designed to benefit all age groups from infants to the aged. They enhance relaxation, promote stress reduction and calm agitated behavior. They may be used in healthcare facility patient rooms, treatment rooms, waiting areas, lounges and dining areas. They may also be used beneficially throughout the home.

Set audio at minimum volume or to personal comfort level for best results. These DVDs repeat automatically.

The audio is of the diver's bubbles which have a soothing affect, especially for premmies and newborn infants, as it is similar to womb sounds.
With our product you can:
View wild reef life without endangering fragile habitat and ecosystems.
Share the beauty and diversity of various coral reefs and tropical fish life.
Give waiting rooms and lounges a soothing focal point.
Entertain and calm the anxieties of patients in every age group.
Eliminate time consuming, messy and costly fish tank maintenance.