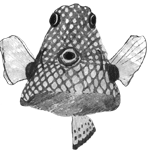 Order
We now accept PayPal™ for online orders.
(A PayPal™ account is not necessary for purchase.)
Our 2hr15min DVD is all three of the 45min videos on one disc. Like all of our DVDs it repeats automatically. The in-house version price is per bed based on the facility's accredited bed number. The cost per bed is $2.00, which includes the license for multiple broadcast. Facilities usually have many more televisions than they do beds and the multiple broadcast license allow you to use the video on all of them, not just in the patient rooms.
Please contact us for information about our 2hr15min DVD for use on hospital in-house systems.
Set of three DVDs

$79.95 $39.95

A Coral Reef DVD

$29.95 $15.95

A Caribbean Reef DVD

$29.95 $15.95

A Living Reef DVD

$29.95 $15.95
All DVDs contain 45 min. of playtime unless otherwise mentioned.
Priority Shipping in the United States is:
$5.00 for orders up to $59.99
$6.00 for orders up to $109.99
$8.00 for orders up to $225.99
$10.00 (or actual cost) for orders $226.00+
Idaho residents, please add 6% tax ($1.80 for one single / $4.50 for one set).
Make checks and money orders payable to Thetis Breeze® at the address in the box below.